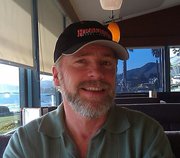 Dan Ringwald – Call or Text – Let's make something happen!
805-967-6595 Home Office
805-680-2440 Cell Voice/Text
805-242-3004 Google Voice/Text
866-853-0803 Voice/Fax 24/7 Toll Free
Email Dan
Business Mailing Address
P.O. Box 6093 Santa Barbara CA 93160-6093
Meeting Address – is not our Business Address
Hilton Santa Barbara Beachfront Resort
633 E Cabrillo Blvd, Santa Barbara CA 93103
Includes meetings for the www.SBREIA.com
PRESIDENT / CEO:
NATIONAL HOME BUYERS, LLC
www.NationalHomeBuyersLLC.com
www.NHBig.com
www.SantaBarbaraREIA.com
www.HomeSaversToday.com
www.PersonalPowerProject.com
www.SantaBarbaraComputing.com
Social Media Links:
www.YouTube.com/user/DanRingwald
www.Facebook.com/DanielLaneRingwald
www.Linkedin.com/in/DanRingwald
www.Twitter.com/DanRingwald

Located in Santa Barbara California
Dan Ringwald 805-242-3004 Call or Text me any time
Join or Update Your Information
NationalHomeBuyersLLC.com – we never cold call you to buy your home.
No one else can have our website name thanks to the wisdom of the internet.
Thanks to government stupidity other people can register the same LLC name like ours National Homebuyers LLC so when you get a cold call to sell your home get their phone number and actual website name and you will see it's not our website and we are not cold calling you.  We only send out texts and emails and only call you if you respond and ask us to call you.  If you happen to call, text, or email us asking us to stop calling you we will text you a link to this page and hopefully after reading this you will know it's not us and know what you can do from reading the information above.  You can also use phone, text, and email blockers.  Good luck stopping those phony impostors behind their see through curtains!